Since I was in grade school, I've loved writing.
I was the kind of kid who would see a piece of paper in the gutter and construct an entire story about the note that an old man was bringing to the woman he'd always loved before it blew out of his hands and then he lost his nerve. (Don't worry, they fell in love in the end).
Early this year, I decided to quit the corporate grind. I'm officially taking a "mid-life gap year" so I can finally write the novel I've been dreaming about for ten years.  
I'm preparing to query my first novel, a dystopian fiction book that asks the question "Why do we choose to have children?"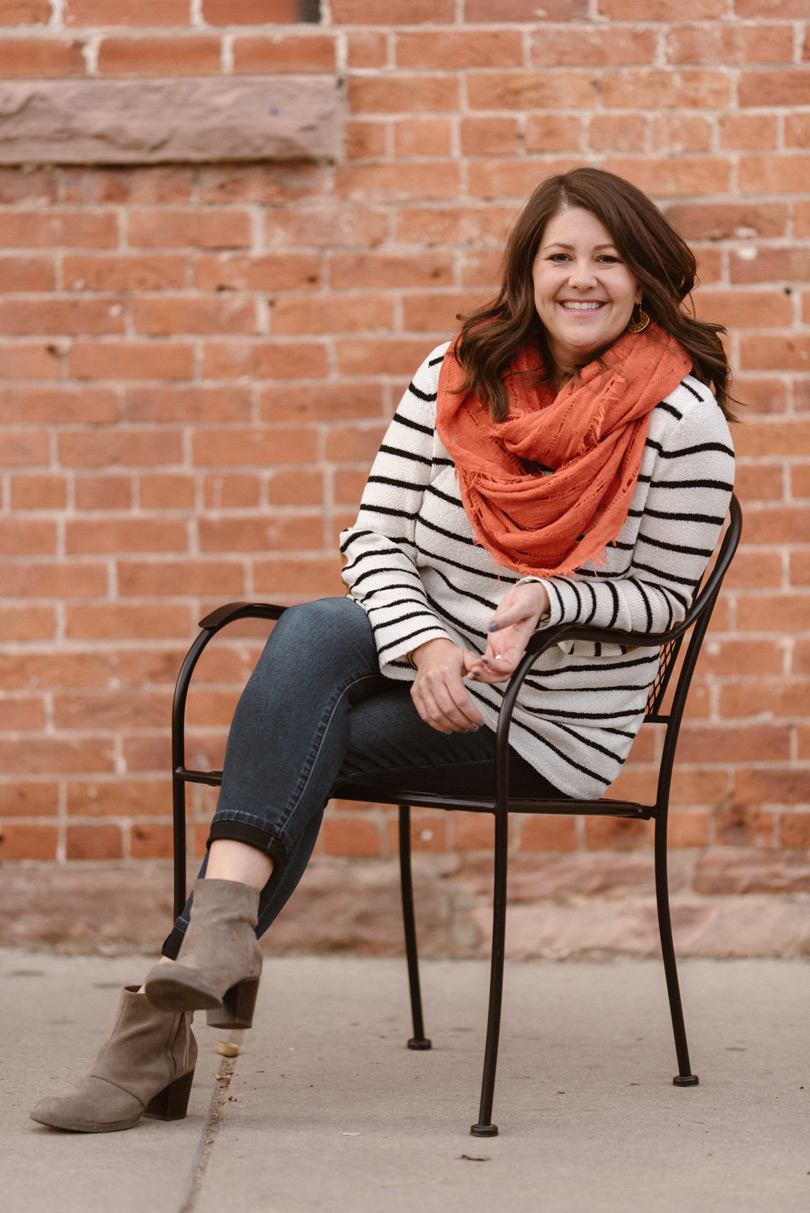 Late bloomer Ruby Inman finally gets her first period. Hours later, as a highly contagious virus rips through the world killing nearly every prepubescent child and rendering women infertile, she is relieved and horrified to discover this is the sole reason she narrowly escaped death. Ruby's younger sisters die, as do millions of children born under a ten-year-old stimulus plan, which encouraged Americans to marry and have children to combat rapidly decreasing birth rates.
As the world is frantic at the potential extinction of humans, it's discovered that only the edge girls – the females who'd gotten their first period just before the virus hit – are able to bear children. The government and other power-hungry groups quickly race to take control of these young women and their babies. When Ruby becomes pregnant, she doesn't have much time to make the most important decision of her life.
I've never been happier since I started my mid-life gap year. See my story on Good Morning America. During this year, I'm learning how to slow down and reconnect with who I am.
I have two teenage boys, Finn and Will.
We've got two dogs, two fish tanks, and an axolotl.
Before my gap year, I specialized in marketing, communications, and human resources.
I was born in California, grew up in Nashville, and now live near Boulder, Colorado.
Keep up with my writing and midlife gap year journey:
My favorite books:
The Secret Life of Addie LaRue by V.E. Schwab
This Is How It Always Is by Laurie Frankel
American Dirt by Jeanine Cummins
11/22/63 by Stephen King
Untamed by Glennon Doyle
The Book of Lost Names by Kristin Harmel
Midnight Library by Matt Haig
Carrie Soto is back by Taylor Jenkins Reid